When I was a kid, Mom got up with Dad at 4:00 a.m.  She started baking for the day, always making us fresh baked goods for breakfast. We though that all moms did that.  Her food was always delicious.  When I went to college mom started venturing seriously into cakes and decorating and Alice Rodriguez was well known in the San Francisco Bay Area for her wedding and other specialty cakes.  Barbra Streisand, living in the Bay Area, was a regular customer. 

I'm starting really late in life discovering that decorating can be fun and therapeutic.  Often late at night, in the quite hours, I'm pulling out the decorating tips.  I do this just for family and school.  (Mom is saying from above, "What took you so long?")  My grandson being in elementary school prompted me in this direction.  I'm just sharing ideas that you can do too.

Feel free to leave comments below in the guest book and if you create a project, put the link in to where you have it published on line. That goes for Facebook too.  Have fun and keep the frosting flowing.

Newer projects will be added at the bottom. Just scroll down.  There is no menu.

Some early-on, older projects first.

Ninja Turtle cupcakes for 1st grade.  2015. Buttercream.

Snowflake cookies mostly. 2013. Royal icing.

Leaf cookies.2015   Royal Icing.

Peter Rabbit Cake for Easter.  2016 Buttercream.

Ninja Turtle cake. 2014.  Buttercream

Easter cookies 2015.   Royal icing.

Newer projects from here on down

Halloween cookies 2016.  Royal icing.

Baptism cake 2016.  Fondant.

Succulent cake 2016. Buttercream.

Easter cake 2017.  Buttercream.  The photo does not give this cake justice.

Hulk Fist Birthday Cake 2017.  Hand sculpted chocolate with butter cream frosting. (No molds were used.)

Apple cupcakes for the teachers' first day of school 2017.  Buttercream.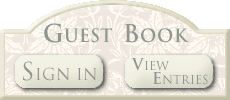 Tell us what you have been doing!

Kale was seriously into Fortnite for his 11th  birthday.  He woke up and said, "All I want for my birthday is a circle Fortnite cake."  I pulled this from the frig and AMAZED him.  Do I know my grandson or do I know my grandson?